What is all about
We Transform the Latest Tech into Real Business Results
Almus Media is a Fintech platform dedicated to making businesses more competitive through attracting new customers and retaining the already-gained ones. With our deep experience in digital marketing we can boost revenue, grow online presence and deliver real business results with minimal resource requirements.
Our clients
Industries we serve
Here at Almus Media we have solid experience in attracting the most relevant visitors and those most likely to become customers. We devise and implement clear customer acquisition strategies even in highly competitive niches, and new challenging business opportunities are always welcome.
Loans
Personal Loans up to $100k
We leverage the full spectrum of digital marketing tools to connect clients with lending companies.
Credit Cards
All categories
We help credit card issuers improve ROI by reducing the cost of customer acquisition.
Debt
Consolidation & Settlement
We simplify the whole process of attracting new customers for Debt Relief companies.
Insurance
General & Life Insurance
We reveal new customer funnels for Home, Health and Auto Insurance businesses.
Travel
Travel related services
We allow Travel industry players benefiting from attracting the most relevant visitors to their websites.
We're open for new business opportunities to invest our experience to bring customer acquisition strategies to the next level
What we do
Marketing opportunities
Our Methods
We have deep experience in top-notch online advertising tools including but not limited to
Facebook ads

Google Ads

Bing Ads

Affiliate marketing

Seo

Remarketing
Learn more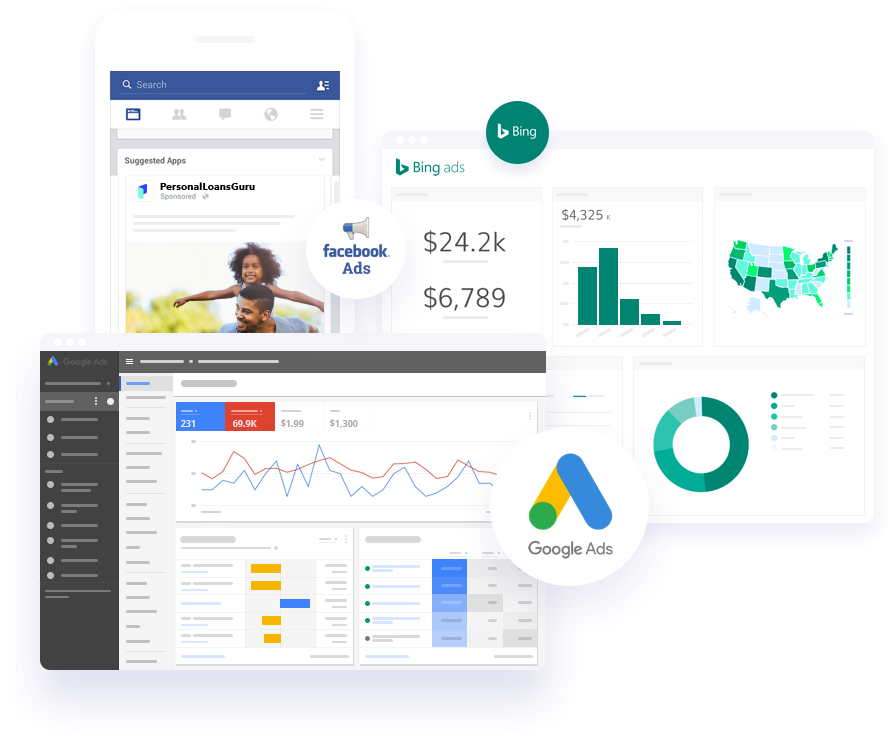 strong sides
Our Tech Capacity
Advanced IT
We keep up with the latest tech trends and use them to drive only highly targeted traffic to our partners.
Full cycle product development
We take over all of product developments stages: starting with an idea and research, and ending with development, testing and analysis.
Big Data Analytics
We build processes of examining large and varied data sets that can help fintech companies make informed business decisions.
Additional Services
We provide our partners with most relevant content, strong calls-to-action and well optimised landing pages.
Interested in our services?